ABOUT US
RENSAN Inc. provides supply management education and consulting services to a wide range of clients. Our team of highly experienced professionals have trained and worked with some of the best companies in the world across a wide range of industries.
RENSAN was founded in 2009 by Sanjit Menezes. Sanjit has spent close to two decades helping a number of Global 1000 companies build lasting capabilities, and effectively manage their supply chain spend, documenting millions of dollars in sustainable savings. He's worked across a wide range of industries including IT, telecom, oil & gas, utilities, packaging, retail, and food & beverages to name a few. He has advised management teams, designed, managed and implemented cost reduction programs, facilitated process improvement strategies, developed numerous courses, and trained and coached over 3000 professionals in critical supply management tools and processes.
Sanjit has published articles in leading journals, spoken at major conferences, and is the author of the book – Strategic Category Management: From Sourcing to Price, Risk and Relationship Management in the Supply Chain (Alfred Street Publishing).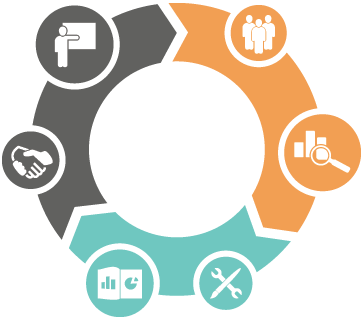 How we work:
At Rensan, we strongly believe that supply management success is critically dependent on a company's human capital: its people, their knowledge, intellect, intuition, and drive – enabled with the right processes and technologies. Consequently, we focus singularly on building lasting capabilities within supply management teams. We take a hands-on approach to all our work and strongly believe in transferring our process knowledge to our clients' personnel.
Our working philosophy is grounded in the belief that client trust and loyalty can only be earned through exceptional work, transparency and integrity.